Atlanta Wedding Reception Venues: The Top 10
Atlanta and its surrounding area has become a huge destination for brides and grooms, and as a result, a ton of amazing Atlanta wedding reception venues have cropped around the state.
From Marietta to Roswell to straight up downtown Atlanta, there's a wedding venue for any budget, any style, and any guest list size.
Uptown Down Entertainment has played a ton of them, but here are our favorites, the Top 10 wedding reception venues in Atlanta and the surrounding areas (in no particular order):
The Barn at Oak Manor
Newnan, GA
An expansive venue in Newnan, GA, the Barn at Oak Manor is a newer but amazing venue. Ashley and her crew are some of the nicest people in the industry, and there are seemingly infinite amounts of space and places around the Manor to plan your wedding day.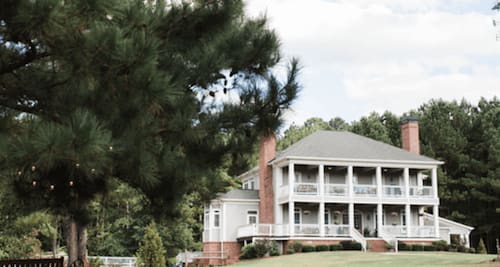 The huge barn space can fit 300 people, has a full-service catering kitchen with open serving barn windows, and lots of space for a dance floor.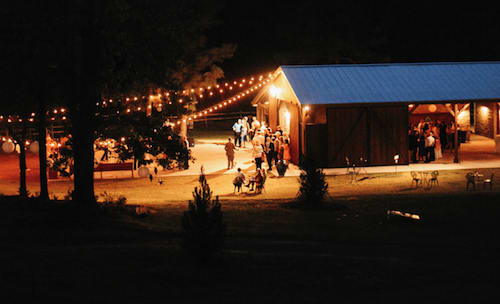 Oak Manor itself is a grand, sweeping home that serves as a picturesque background for any ceremony or family pictures, and the huge Mother Oak tree is an ideal spot to exchange your vows.
For more information about The Barn at Oak Manor, learn more here.
Little River Farms
Alpharetta, GA
Located about 30 miles from the heart of downtown Atlanta, Little River Farms is a beautiful wedding venue that has everything: a wonderful gazebo area for a ceremony, a separate farmhouse-style indoor house for a cocktail hour, and an awesome hybrid indoor-outdoor room for the reception.
The vibe is farm-y, rustic, but the Gatsby-style reception chairs and all white decor give it a sleek, minimal feel. It's the perfect blend of homey, charming, and modern.
It also has a spacious private bridal suite where your bridesmaids can get ready, as well as a very Rat Pack-esque groomsmen area, complete with a billiard table.

The founder of Uptown Down actually got married here, and the staff is awesome! They even do their own in-house flowers, which helps cut down on some of the costs of your wedding. 
As of this writing, Little River Farms is one of the best deals you can get in the state of Georgia.
To find out more about Little River Farms, check out their website here.
Naylor Hall
Roswell, GA
Naylor Hall sits on downtown Roswell, GA's famous Canton Street, and is absolutely stunning.

Many couples get married out in the front lawn area underneath huge, reaching oak trees, then migrate inside to the huge, Antebellum-style house for the wedding reception.=
Once inside, the house seems to stretch on and on, and comes complete with its own reception room with plenty of space for a live band, DJ, and dance floor.

Naylor Hall has a very Charleston vibe to it, with its main focal point being a huge, white, columned home built over 150 years ago.
You can check out more about Naylor Hall here.
Ivy Hall
Roswell, GA
Another amazing Roswell, GA wedding venue, Ivy Hall overlooks Vickery Creek and was a working cotton mill until the mid-70s.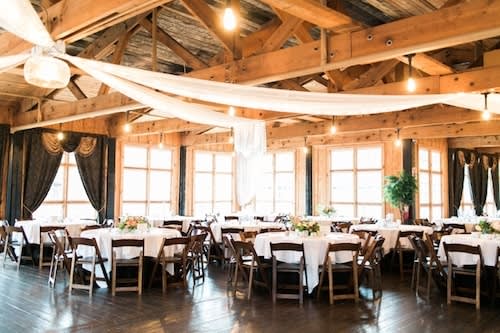 It has a large ballroom that will accommodate a TON of people (able to seat 250), and the hardwood throughout the venue make for a great dance floor and a great-sounding room for live music.
With the huge creek as a background and the tall brick structures around it, the venue has almost a seaside, New England vibe to it.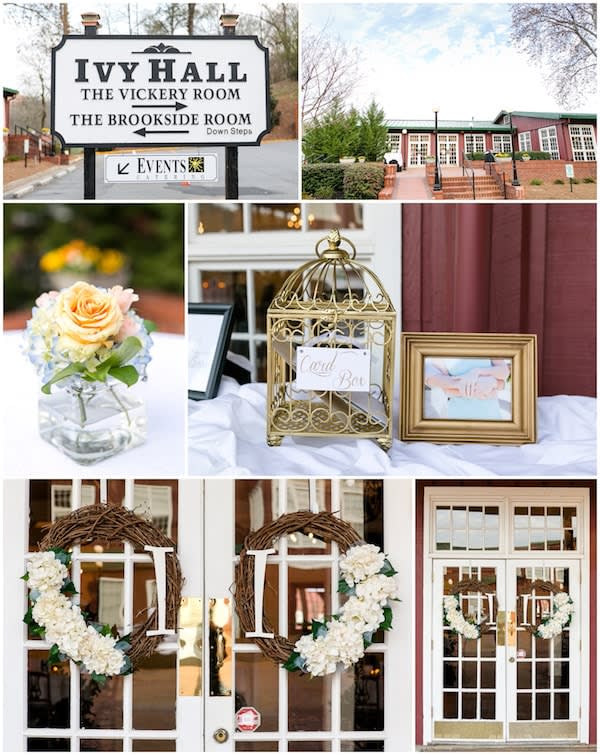 All the food is prepared at the venue (it's REALLY delicious), and the staff is extremely nice as well.
Like Naylor Hall, you're just minutes away from all the awesome restaurants and hotels of downtown Roswell.
Ivy Hall is one of our favorites, and can be found here.
Conservatory at Waterstone
Acworth, GA
The Conservatory at Waterstone is a full-service, gorgeous, mid-size wedding venue in downtown Acworth, GA.

Brides and grooms can get married in a small courtyard in the back of the venue, and then walk inside to a two-story reception room that has an almost Italian feel to it, with guests being able to go upstairs and look down over the expansive dance floor.
There's a separate room that opens up next to the reception hall, where we've seen photo booths, extra seating, and a wine bar placed for guests that want to relax a little and get away from the busy dance floor.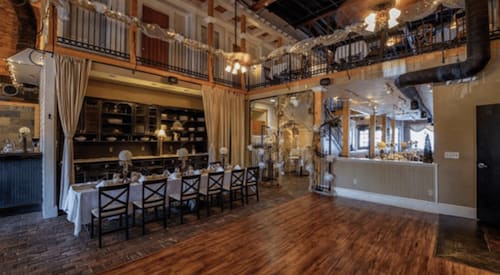 Learn more about the Conservatory at Waterstone here.
Whitlock Inn
Marietta, GA
Nestled under tall oak trees and literally right off the historic Marietta Square, the Whitlock Inn is a Victorian-style mansion built in the 1900s and looks just as new as the day it was built.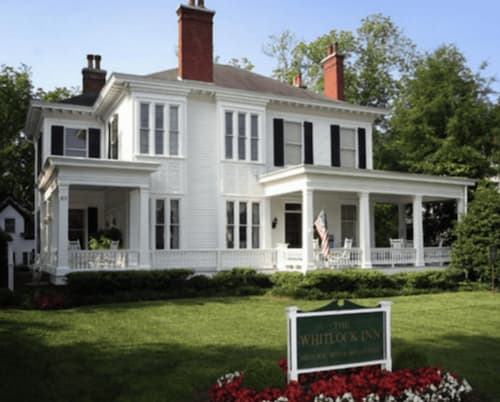 With a large ballroom and gardens perfect for a ceremony or cocktail hour, this venue is hugely popular and picturesque. With tons of great vendors in the area, Whitlock Inn is able to offer so much to the couples who choose this as their wedding venue.
With space for 400 guests, you can also fit in as many people as you can think to invite, and a huge assortment of day-of packages allows for couples of any budget to use the venue.

For more info on the Whitlock Inn, go here.
Chateau Elan Winery
Braselton, GA
Chateau Elan is awesome. From its in-house wine (obviously) to its private spa areas and expansive ballrooms, Chateau Elan is a high-end, luxury wedding venue in Braselton, GA.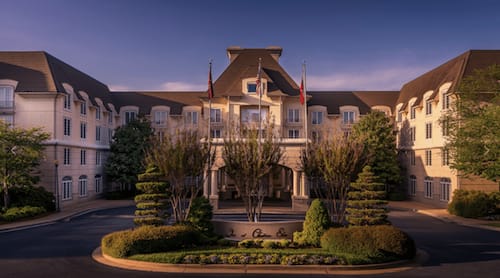 After your wedding, you can stay at one of their private villas, complete with the softest robe you'll ever wear in your life, and private his-and-her massages.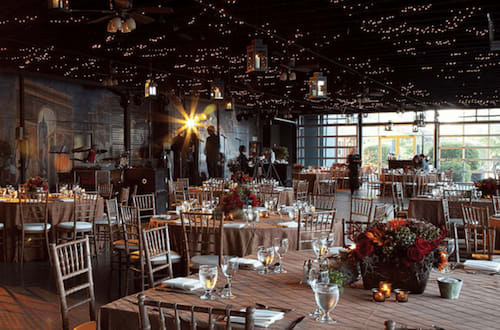 They have on-site wedding specialists and a catering team that know the venue inside and out, and go far in helping you plan your big day, detail by detail.
To read more about Chateau Elan weddings, you can go here.
Callanwolde Fine Arts Center
Atlanta, GA
Built in 1920 by the oldest son of Coca-Cola founder Griggs Candler, the Callanwolde Fine Arts Center is a wonderful, 1920's-style Atlanta wedding venue located in the Druid Hills area.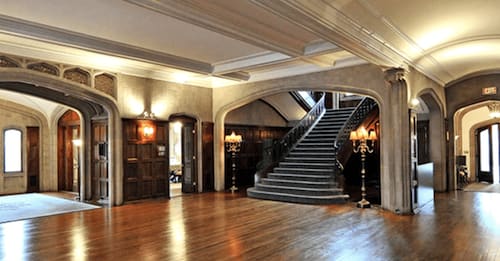 Walking in, you feel immediately whisked back to a fancier, Hollywood-style era in this Gothic-Tudor style estate. The surrounding gardens make for beautiful wedding pictures, and an extremely tall reception area has plenty of space for dancing, eating, and celebrating with your guests.
Guests can even walk around the grounds and take in the history of the estate, as most of it looks untouched from the day it was built. 
There are also plenty of private rooms upstairs to get ready and relax in, as well as a big greeting area that's awesome for cocktail hours.
Chota Falls
Clayton, GA
Chota Falls Estates sits back off the highway about a mile or so in breathtaking North Georgia.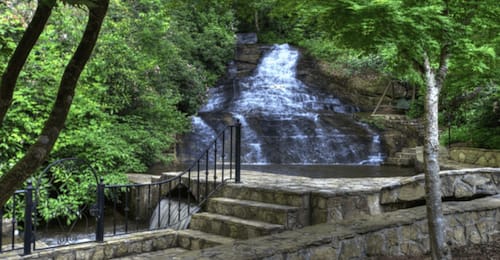 It's a country-style, mountain venue that feels like it's in a world of its own.
It also can sleep 40 guests overnight in case you want to turn your wedding day into a wedding weekend, and they have a golf and spa partnership with the nearby Waterfall Club to fill your time.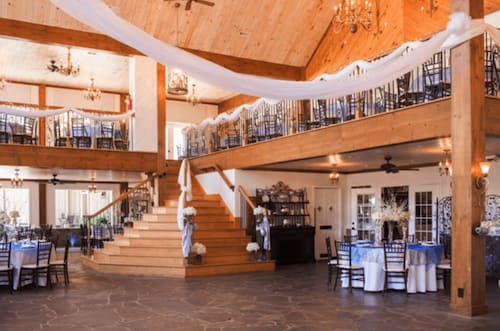 But if you're looking for more of a secluded, mountain-style wedding reception, Chota Falls, with its homey (but extremely big) reception area, rustic style, and waterfall backdrop makes for a really memorable experience.
The Peachtree Club
Atlanta, GA
Literally in the heart of downtown Atlanta, the Peachtree Club is a swanky, upscale wedding venue that gives you some of the best views of the city we've ever seen.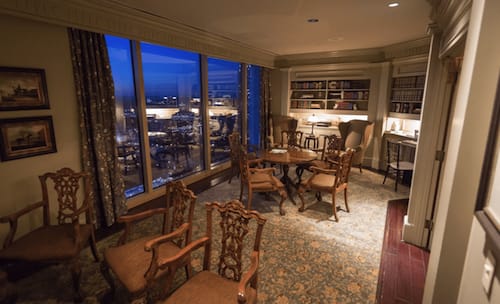 Have your ceremony out on the Skyline Terrace (unless you're scared of heights), and split your reception between that same outdoor area and the inside, where servers carry around great-tasting hors-d'oeuvres and make amazing custom cocktails.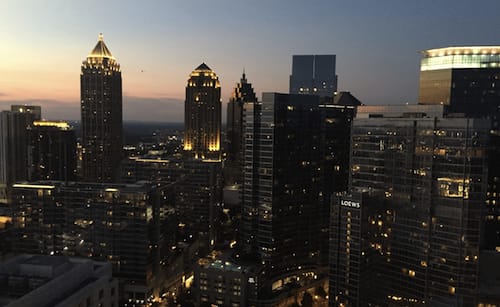 A private club for some of Atlanta's elite during the week, get a taste of how the upper class lives with the Peachtree Club.